Trim The Top In Sections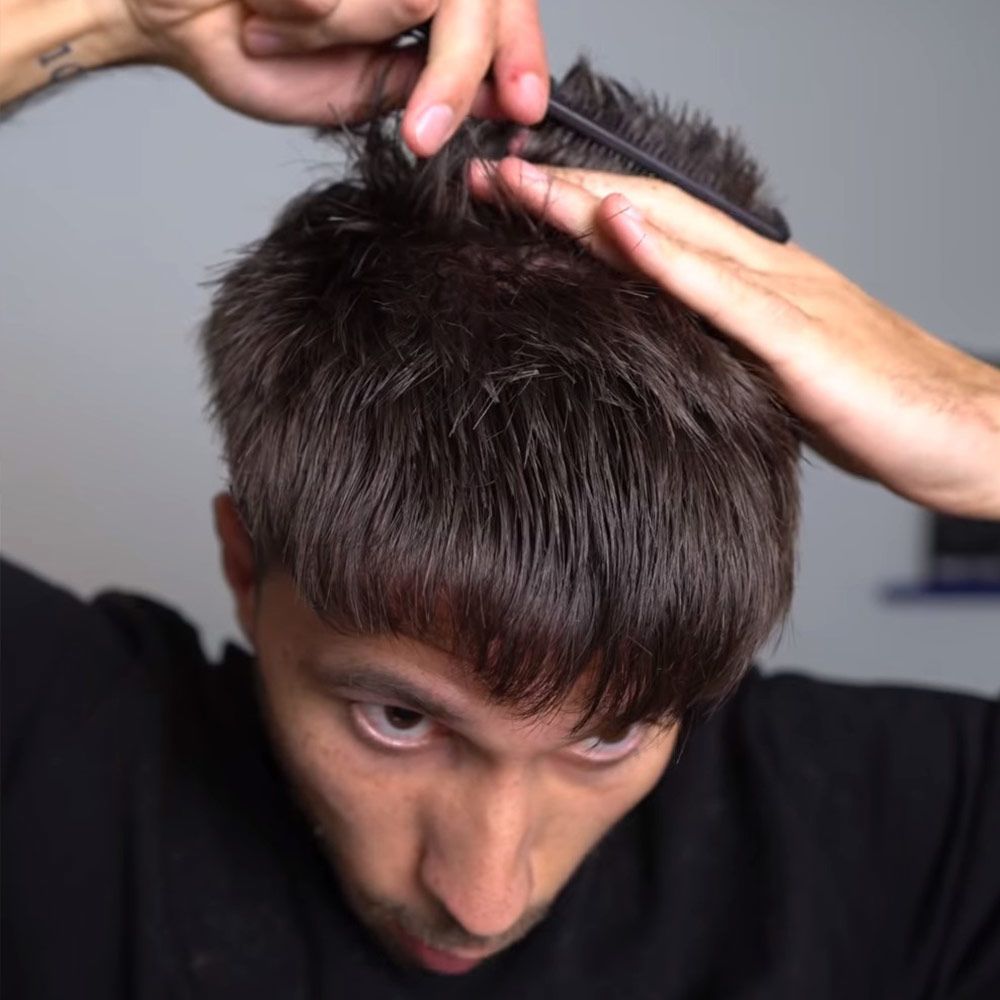 Credit photo: youtube.com/Mikeshake
Now, it's time to update your top, and this where scissors come in. This tool is more preferable than clippers because it gives sharper and more textured cuts that will accentuate your haircut. You should take a thorough approach to the top, as that's the most visible part.
Comb your hair with your fingers and hold a ¼ -inch section between them so that it's parallel to the hairline.

When you've cut the ends that you hold between your fingers, finish the cut with soft point cutting: hold the scissors vertically and slightly trim the edges.

Use the first cut as a guide for the rest of the cuts to trim your top evenly.
Tip: Don't even try to use household scissors. There are whole lotta tutorials on how to cut your own hair men can discover today, but none of them will work for you unless you work with styling scissors.
Trim Your Bangs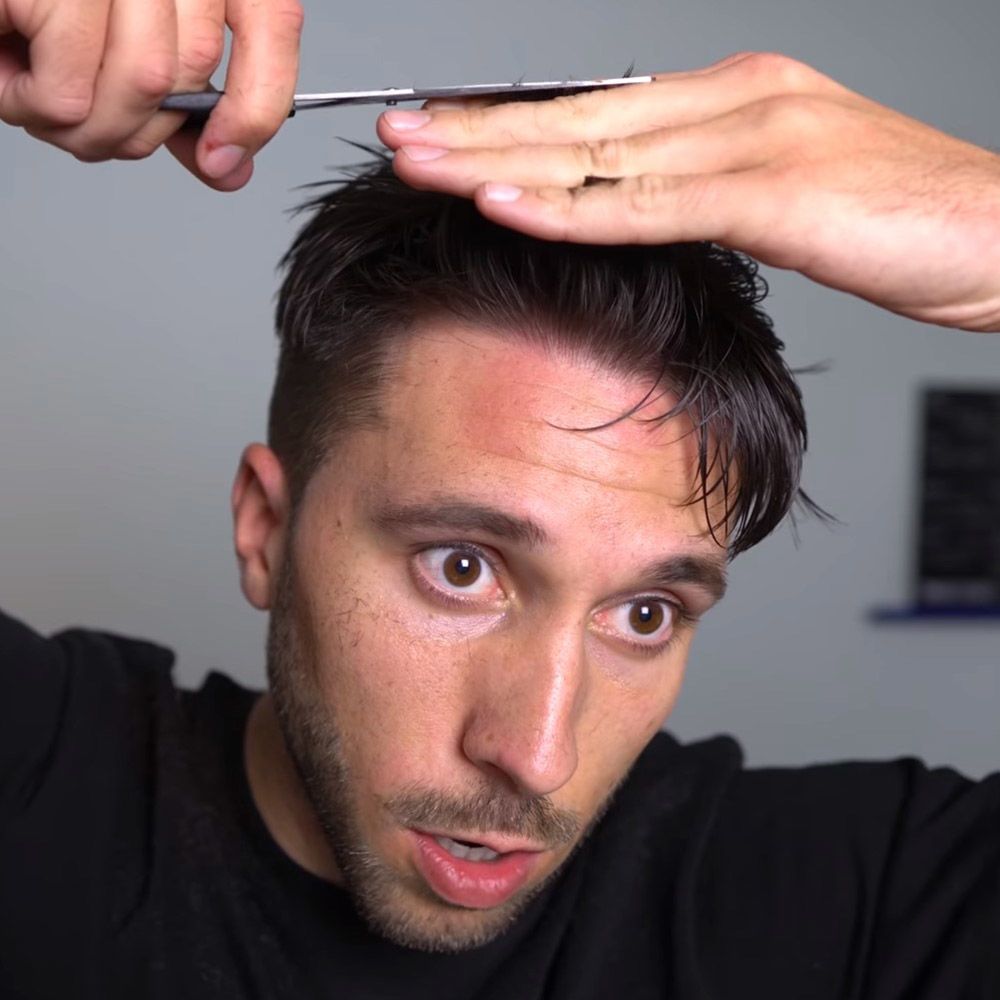 Credit photo: youtube.com/Mikeshake
If you have bangs, trim them too, using the same technique as with the top. By the way, you can hold the section with a comb too, if it's more comfortable for you.
Finishing Touches
Details are what make a man's look immaculate and neat, so don't forget to outline sideburns, the hair on the neckline, and around the ears. While there are lots of ways on how to trim sideburns, we recommend you stick to average styles. And finally, style your hair right after you cut it. Wash away any hairs, towel dry, and apply your favorite product to your freshly done self-cut.
Source link