What Causes Damaged Hair
Hair types are not created equal, but they all need a special approach to their hair care. In most cases, women end up with damaged hair because they don't follow basic hair care recommendations for their hair types. Or, you can blame it on bad habits like overprocessing, over-styling, and misusing styling tools.
For example, women with straight and fine hair can go with almost any type of brushes, whereas girls with curly and coarse hair can hurt their locks if they go the same way. It's all about personalized care.
On the other hand, environmental damage is a pretty common cause of damaged hair, too. A change of scenery coupled with new water, humidity level, and pollutants is likely to affect your hair. An imbalanced diet and lack of hydration and vitamins in your body can also be portrayed by the state of your locks.
Quick Test: Is My Hair Damaged?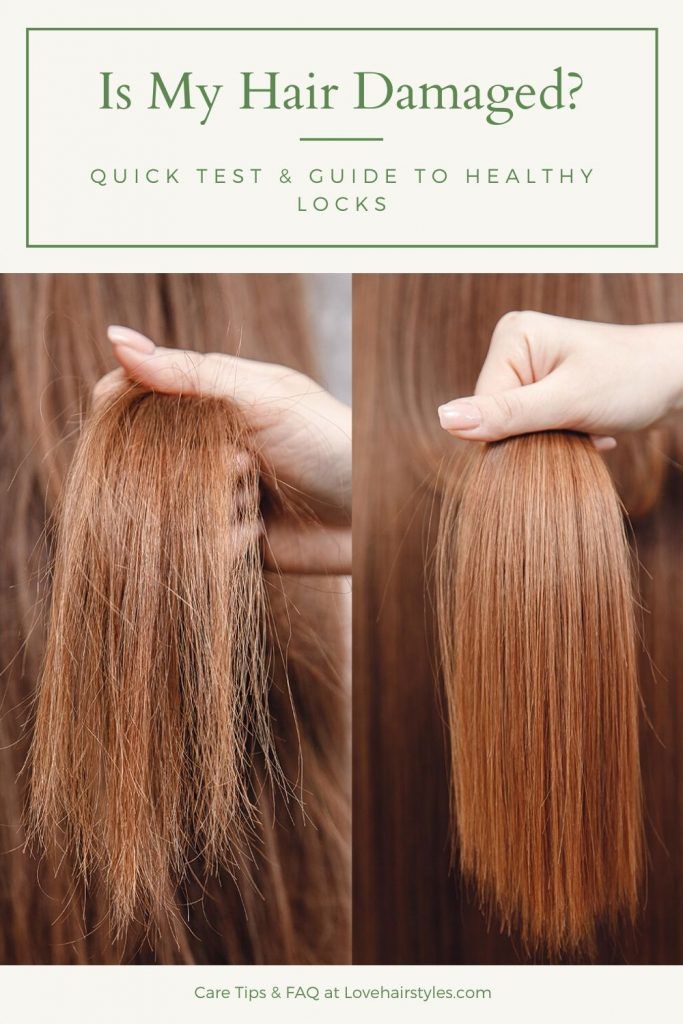 Sometimes you feel that your hair acts differently, but you can't tell for sure if it's damaged. Here are pro tips to identify if you have damaged hair. And, if so, you can even define the type of damage.
Hold a strand between two fingers and gently pull it at either end. Normally, the hair should get back to its original shape. If it snaps, it's probably suffering from protein deficiency. When curly hair stretches but doesn't get back to its initial length, it lacks moisture.

Now, hold an inch-wide section between your fingers and pull them down to the ends. Focus on the texture: does it feel absolutely smooth from top to tips? If the surface is uneven and the hair snaps off under tension, it's pretty damaged and should be fixed ASAP.
Source link